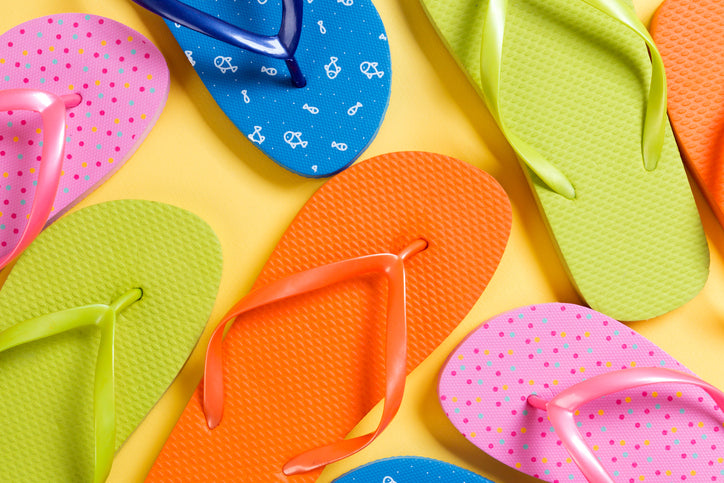 It's No Small "Feet" to Provide Shoes and Flip Flops for Those in Need
Bulk Flip Flops: Shop the Gift that Gives Back for Miles
Imagine for a moment that you have lost everything. It could be because of an outstanding or unexpected medical debt, a natural disaster, a sudden job loss, or any number of factors that could affect any person. It's the worst possible scenario, but just for a moment try to imagine that you've lost everything and are now wandering aimlessly day and night. To make matters worse, you've worn through your last pair of shoes, and now you don't even have those.
This is, undoubtedly, painful to imagine, but it's even more painful for those individuals for whom this is a daily reality. Thankfully, the good news is that it doesn't have to be that way. One simple act that you can do, right now, can make a world of difference.
Donating wholesale flip flops is a great way to support people in need

Helping someone to get back on their feet can literally be the difference between staying stuck in poverty, or putting their best foot forward, so to speak. Beginning this year, Bags in Bulk is proud to offer an extensive selection of men's and women's wholesale flip flops in all sizes and in a wide variety of colors.
Homelessness affects 1 in every 10,000 people in America. Giving something as simple as a cheap pair of flip flops to walk in can help ease the burdens for homeless people tremendously. Bulk flip flops are one of the most affordable ways to prevent sickness and infections from cuts and bruises, and help soften the many steps taken by those who are often forced to move from place to place in search of a safe place to sleep.
Bags in Bulk is the premier destination for wholesale flip flops
Bags in Bulk is proud to be one of the nation's premier destinations for strong, durable, and comfortable wholesale flip flops for men and women. Our flip flops come in sizes that range from small to extra-large in men's, will fit anyone with a size 7-14 men's shoe, and come in an assortment of solid colors including black, grey, and navy blue.
For women and teens, our bulk and wholesale flip flops range from sizes small to large, and should fit anyone with a size 6-10 in women's shoes. Our solid color options are also tasteful and feminine, with an assortment of colors including black, white, and gold flip flops.
If you can't walk a mile in their shoes, try donating a few pairs instead
We've all heard the expression that you should never judge someone until you have walked a mile in their shoes. Now, you can provide others with those very shoes to walk in, and ease some of the burdens they face.
Imagine a world where a simple donation of just a few pairs of flip flops can make a tremendous, positive impact on your community. Now, together, let's make that dream into a reality.